This is the ordering website for GrassWay Organics, LLC
(Our main website is found here - http://grasswayorganics.com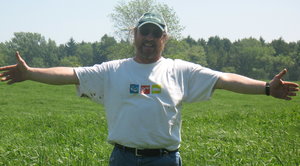 GrassWay Farm is a small certified organic dairy farm just north of Milwaukee.  In addition to our grassfed jersey beef (no corn is ever fed), we offer our own pastured poultry (meat chickens and turkeys), and fresh eggs.  Local pork that is grazed and fed no GMO feeds or corn is also offered.
In contrast to industrial confinement meat production, our animals are given a healthy dose of fresh air, sunshine, and space. We move all the animals at least once per day onto fresh pasture.  We feel that the best farm inspector is you, the consumer, so feel free to call ahead or drop by during business hours: 9:00 to 5:00 Monday, Wednesday through Friday and 9:00 to 3:00 on Saturday.  The store is closed on Tuesdays and Sundays.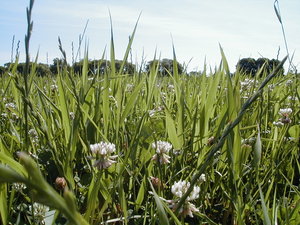 We are a small farm with 22 years experience, with quality at the top of our list. There is NOTHING you can find in the supermarket that can match the flavor and purity that nature builds into our food products.  Our fields are managed to produce nutrient dense grasses and legumes for our animals, and our rotational grazing system protects the the forages, improves the organic matter in our soils and provides our animal with fresh forages several times a day.  We have reason to be confident you will love our meats, and we look forward to building a long and healthy relationship with you.
I
---
Home Delivery
We are delivering all of the products mentioned above (depending on availability) direct to your doorstep cooler (via insulated shopper totes) on a weekly basis.  The product will be frozen and labeled and ready to thaw, cook and enjoy!   We here at GrassWay are NOT a CSA (Community Supported Agriculture), so you can order exactly what you want and no more.  In November, there will be 2 more Friday home deliveries, the 13th and the 20th.  There will be NO home delivery on the 27th, the Friday after Thanksgiving.  Starting with a December 3rd delivery, deliveries will be on the 1st and 3rd Thursdays of the month, between 1:00 and 5:00 pm.  Ordering is the same as before, Sat. am to Monday pm (late).
Bayside Drop Off Site
We are starting a new option for those people who live close to Mequon.  A private residence has graciously allowed their place to be a drop off site.  In November, there will be 2 Friday deliveries for pickup, the 13th and the 20th.  There will be NO drop offs on the 27th, the Friday after Thanksgiving.  Starting with a December 3rd delivery, you will be able to pick up your preordered produc on the 1st and 3rd Thursdays of the month, between 4:00 and 6:00 pm.  Ordering runs from Saturday morning until Monday night (late). 
Farm Pickup       
Our on-farm store carries all of the products listed above, plus many other organic foodstuffs.  If you want to come to the farm to pickup your order, you can do that with no additional cost.  If you want to shop in our store, you must become a member (Calumet County Zoning restrictions).  Membership involves a $10 one time/first time fee, then $1.00 annual dues.  Home deliveries do not require a membership.
Product Availability
To see the products we have available at this moment, simply click on any product categories to the left.  Quantities are limited to what you see.  As orders are placed, the quantities go down instantly.  We update the inventory as new foods become available. 
There is no minimum order size.  You can order anything you see listed.  There is a $5.00 stop charge.
Naturally, our inventory is changing all the time, and our supply of certain cuts is limited by nature's design of animals.  We need to market all the parts, and everything we sell has healthy and tasty applications.  It's all in knowing what to do with them.  We can help you with that, if you have questions.  Please check out our web site for recipe ideas.
Note that many products are priced by weight, so the exact pricing will not be known until we select the actual items that will fulfill your order.  However, the shopping cart will show the approximate total cost for each item.  When the order is placed, you will receive an immediate confirmation email with a copy of your order, including the approximate pricing.
---

We Appreciate Your Business
We work hard to provide healthy, wholesome products to our customers in the region.  You won't find meat products like ours in your local supermarket.  Our meats are raised in a way that's environmentally sustainable, truly humane, and naturally healthy.  The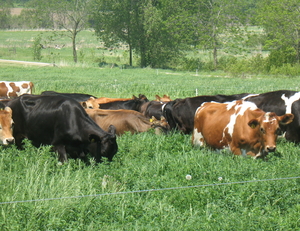 animals are in a clean enironment that is good for them as well as the land they impact with.  While we do not do tours at this time, the animals are usually visible from the road during the spring, summer and fall months.  We attempt to be transparent in all that we do, and welcome questions. 
Please order from us in the knowledge that you are doing the right thing for your family, your region, and our small business.  Let's build a better future together.
May you live close to the land.